Portuguese Coastal Camino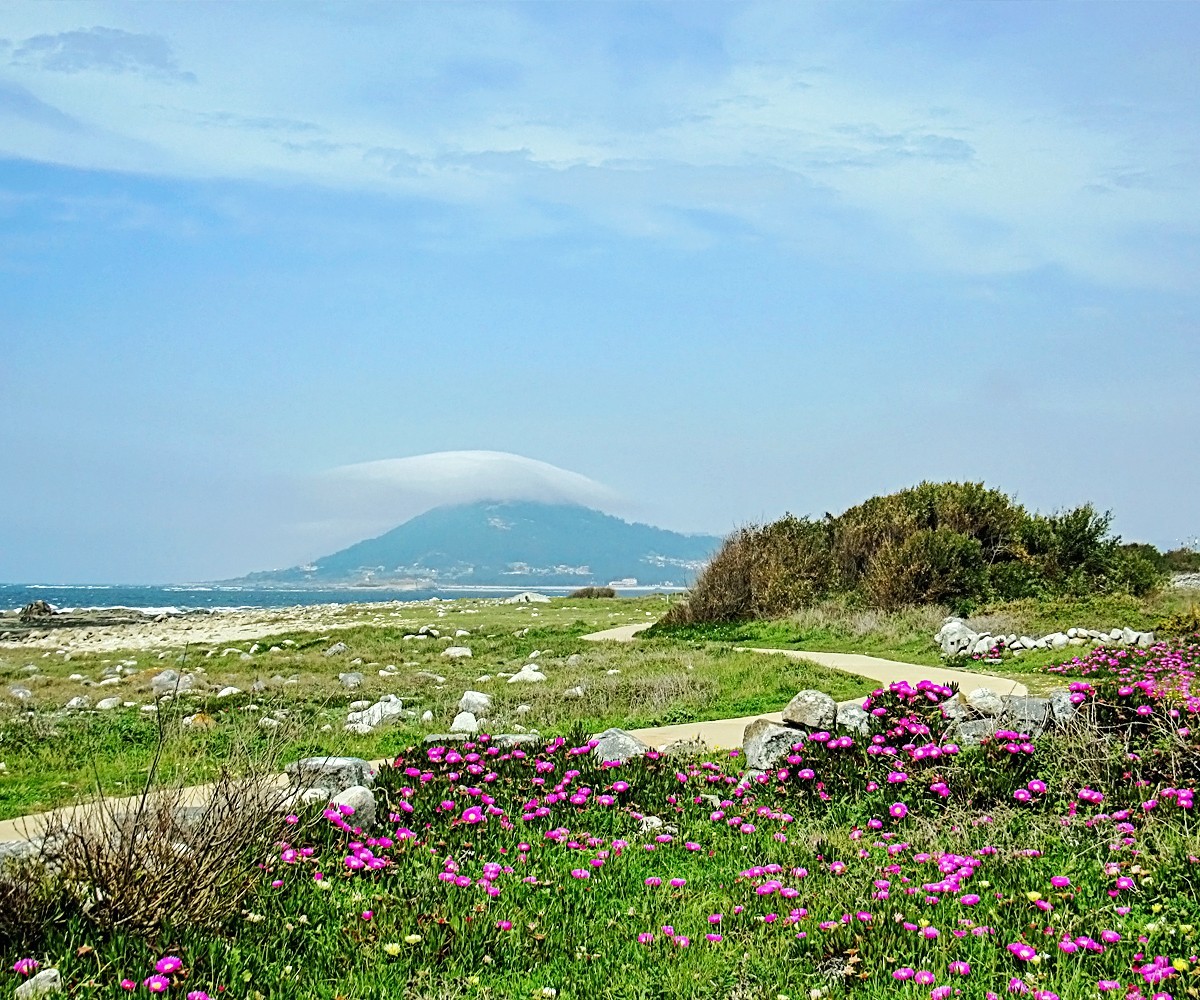 The Camino Portugues, or Portuguese Camino, is a stunning alternative to the Camino Frances, for pilgrims looking for a more rural experience on the Camino de Santiago. From Porto, the Camino Portugues follows the coast all the way to Santiago.
This route was traditionally taken by pilgrims coming from Portugal, mainly from Lisbon and Porto. Those two beautiful UNESCO World Heritage cities still remain two of the main starting points on the Camino Portugues, although you can start your journey at any point along the way.
Pilgrims pass beautiful towns, villages and scenic countryside and coastal views. Some key locations including Porto city (Home of Port wine), Viana do Castelo, Vigo, Pontevedra and finally Santiago de Compostela.
Highlights of the Camino Portugues
Explore the traditional and authentic side of Portugal, off the beaten tourist path and discover the beautiful coastline of undiscovered Portugal on the Coastal Way.
We are walking to Santiago through a lesser travelled side of Portugal, on the Camino Portugués, an alternative Camino to the more renowned Camino Frances through Spain. It is a route rich in cultural and archaeological heritage. Experience the warmth of the local people, vibrant historic towns and numerous UNESCO sites.
This quiet Camino combines timeless coastal and inland scenery following a mixture of the Portuguese Camino da Costa (Coastal Way) and the Camino da Senda Litoral (Seashore Path) along the coast of Portugal and into Spain before joining with the Portuguese Camino Central at Redondela for the remainder of the journey into Santiago de Compostela.
Walking with Wildlime, we will set our own pace on this self-guided walk along the Atlantic coastline and through rural Galicia with plenty of opportunities to stop for a refreshing dip, explore small fishing villages, bustling ports and historic towns and to enjoy the excellent local seafood.
The route takes in diverse sites including vast beaches, historic monasteries and monuments, Roman aqueducts, vineyards and spectacular coastal landscapes carved by the mighty Atlantic Ocean. This walk is best suited for experienced, independent walkers who are comfortable hiking through areas with fewer other pilgrims and with less signage than is found on some of its Camino cousins.
There is some walking alongside the road, especially when walking into Vigo and also into Santiago on the last day but for the most part footpaths, tracks and beaches.
The Coastal Camino from Porto is marked with the blue-and-yellow or rusty steel signs with the familiar scallop shell and the words Caminho Portugues da Costa, and a variety of yellow arrows and scallop shell signs.
With its sunny climate, gorgeous beaches, picturesque towns, historic sites and delicious food, the Portuguese Camino is the perfect destination to hike, feast, dance and relax.
Why take a walk on the Wildlime side?
When you take a walk on the Wildlime side with us you will be looked after well. We know what it takes to start, what you need when things get tough and the importance of laughter to get you through the tough times.
We have coordinated numerous small group walks including Mont Blanc (France, Italy, Switzerland), Annapurna Track (Nepal), Scottish Highlands, Camino De Santiago (France & Spain), Blue mountains and Great Ocean road and the Via Francigena.
We are passionate about getting people into hiking- good laughs and lifelong memories await you.
When you walk the slow pilgrim way, it is not just getting there, it's actually getting to see and experience every single place you go through. If you are the type of person who's just curious about the world, about how different people live, then walking is perfect!
It takes you through busy streets, quiet areas, remote paths and high breathtaking peaks – it can show you things you did not know you wanted to see, and the whole scope of the world and its citizens unfolds before you. Smells, views, tastes and sounds – all your senses are heightened the more you move.
A pilgrim walk is an ancient walk, and you will come across such roads and paths that can feel more important than their destinations – the beauty, history and sense of calm just overwhelms.
It gives you time to think and to breathe – it's not just for your physical health, but mental too.
Your body and mind get into a rhythm – it's like your brain slows down to mirror the steady beat of your feet. Join a pilgrim walk and you might just be able get away – and get your mind, body and soul together.
With walking – it is not the distance that's the achievement, where you start or finish doesn't
matter – the sense of achievement comes from just doing it!
The key is just starting – once you move forward you won't ever look back!
So what is stopping you from walking on the wildlime side with me?
Kellie