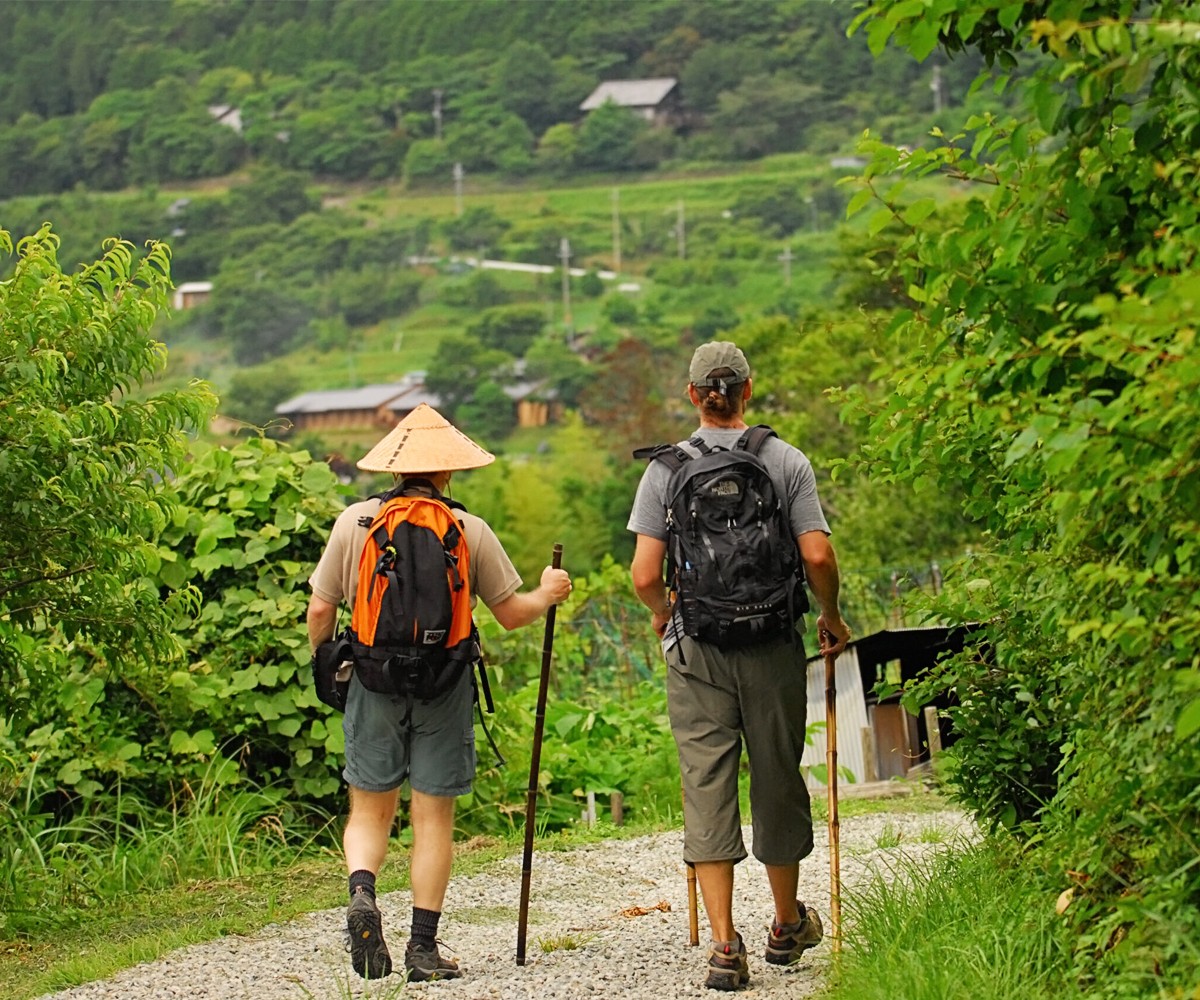 The trails of Kumano Kodo are a series of ancient pilgrimage routes, dating back over 1000 years, in Japan's beautiful Kii Peninsula, an area also strongly associated with nature worship. At one time Japan's Imperial family and former Emperors made the pilgrimage trips from Kyoto to the shrines of Kumano, one of Japan's most sacred sites.
It is a journey through a thousand years of Buddhist history and offers a window into traditional Japan that contrasts strongly with its hyper modern cities. The Kumano Kodo's rugged, forested mountains, quiet rural valleys, rivers and waterfalls provide a spectacular backdrop for hikers.
Traveling in November we will see the rich autumn foliage inject wonderful colour along the hiking route. Arriving at your destination each day the traditional local guesthouses offer reviving onsens and wonderful local food. Hiking the Kumano Kodo really is a great immersion into Japanese culture. We will stay in traditional accommodation, enjoy wonderful insights into life in rural Japan and the spiritual history of this path and region.
Due to the remoteness of our locations and limited accommodation options this is a small group of only 10 places with twin share only available (no single options)
What makes the Kumano Kodo such a special hike and experience?